BOMBER'S DUCHESS - Northern Belle (Tinker) X The Manhattan Project (Bomber) (FOALED 6-07-09) Gorgeous Filly with Chrome!
She is the "bomb"!!!
SEE HER MOVE on VIDEO AT
http://www.youtube.com/watch?v=Ga4ML2_SL58
Bomber's Duchess at 3 Yrs old in the photo above.
Duchess at 3 weeks with Irma Cody, our horse dog, below.
BOMBER'S ROCKER - FANCY DANCER X BOMBER BORN JULY 2, 2010 - PHOTO BELOW AT 3 MONTHS OF AGE. ROCKER WILL BE 4 YRS OLD IN 2014
BOMBER'S ANNIE OAKLEY - FOALED JULY 7, 2014
Annie is gorgeous palomino full sister to Duchess. She has personality plus and like people more than horses. She is excellent quality and already showing what she can do.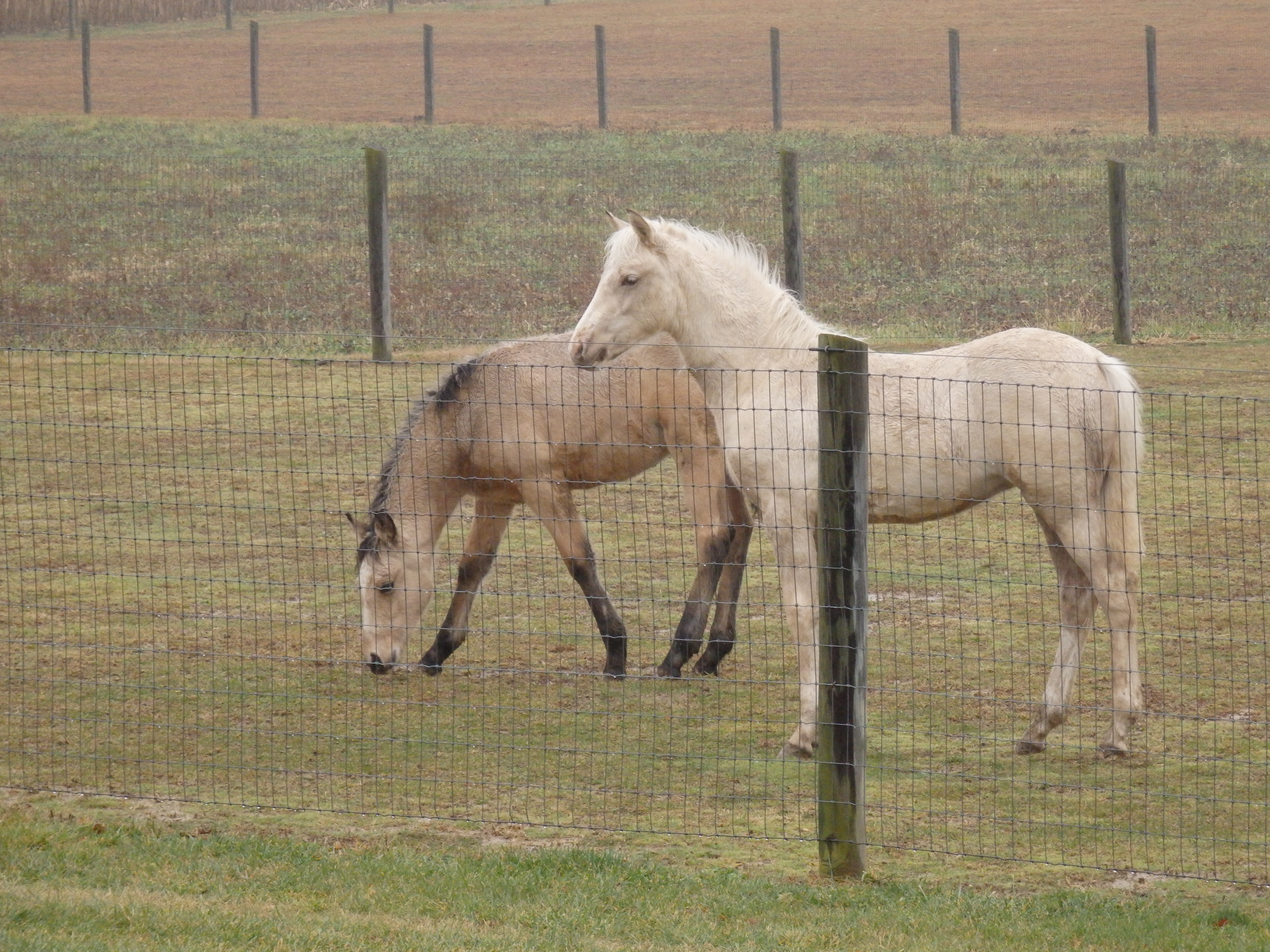 BOMBER'S PETITE DANCER aka "Peedee"
Fancy Dancer x Bomber - Filly born August 4, 2014. Beautiful buckskin with star and strip. Built like a quarter horse with good disposition and loves attention. Full sister to Rocker and Huckleberry.